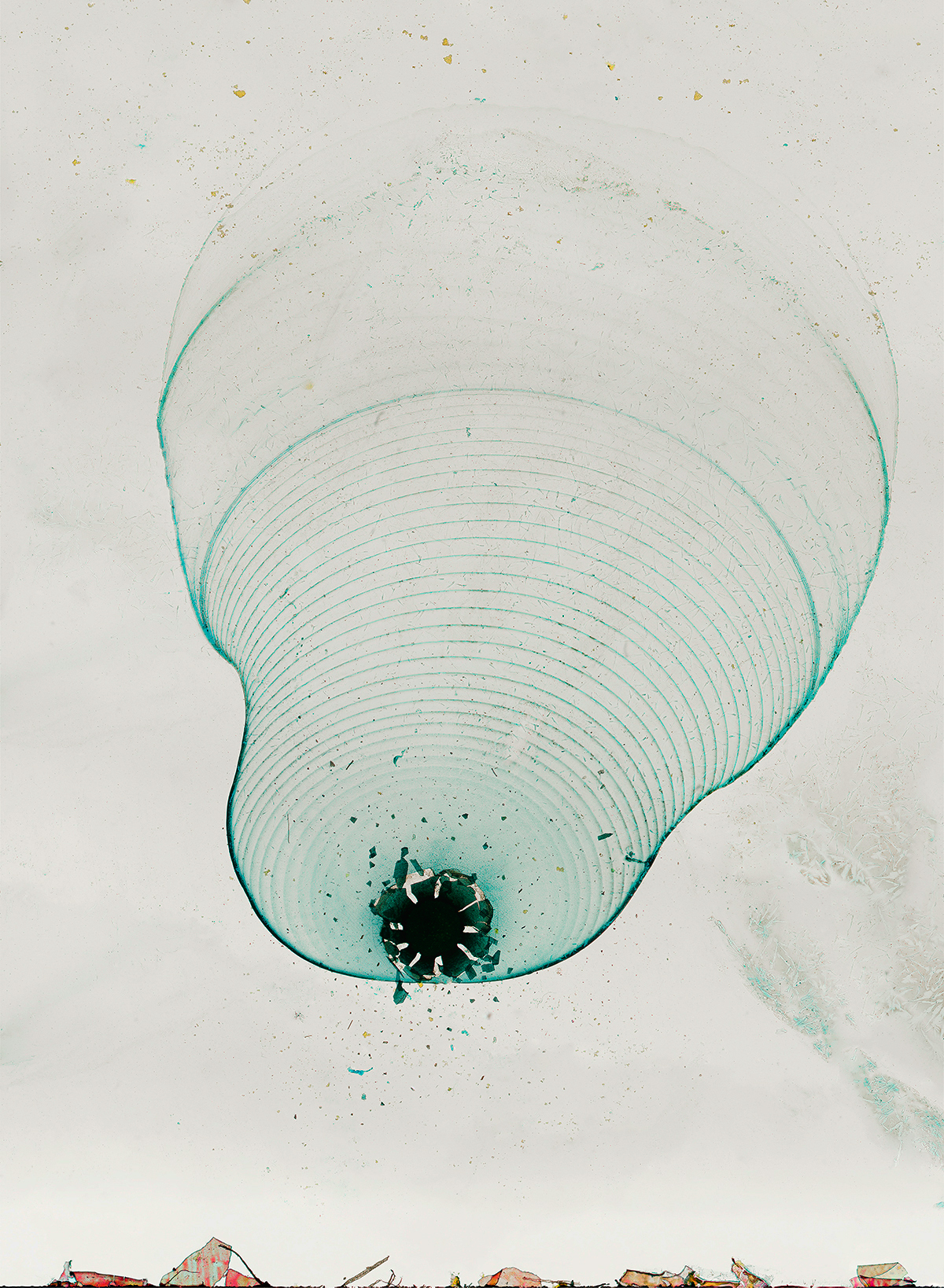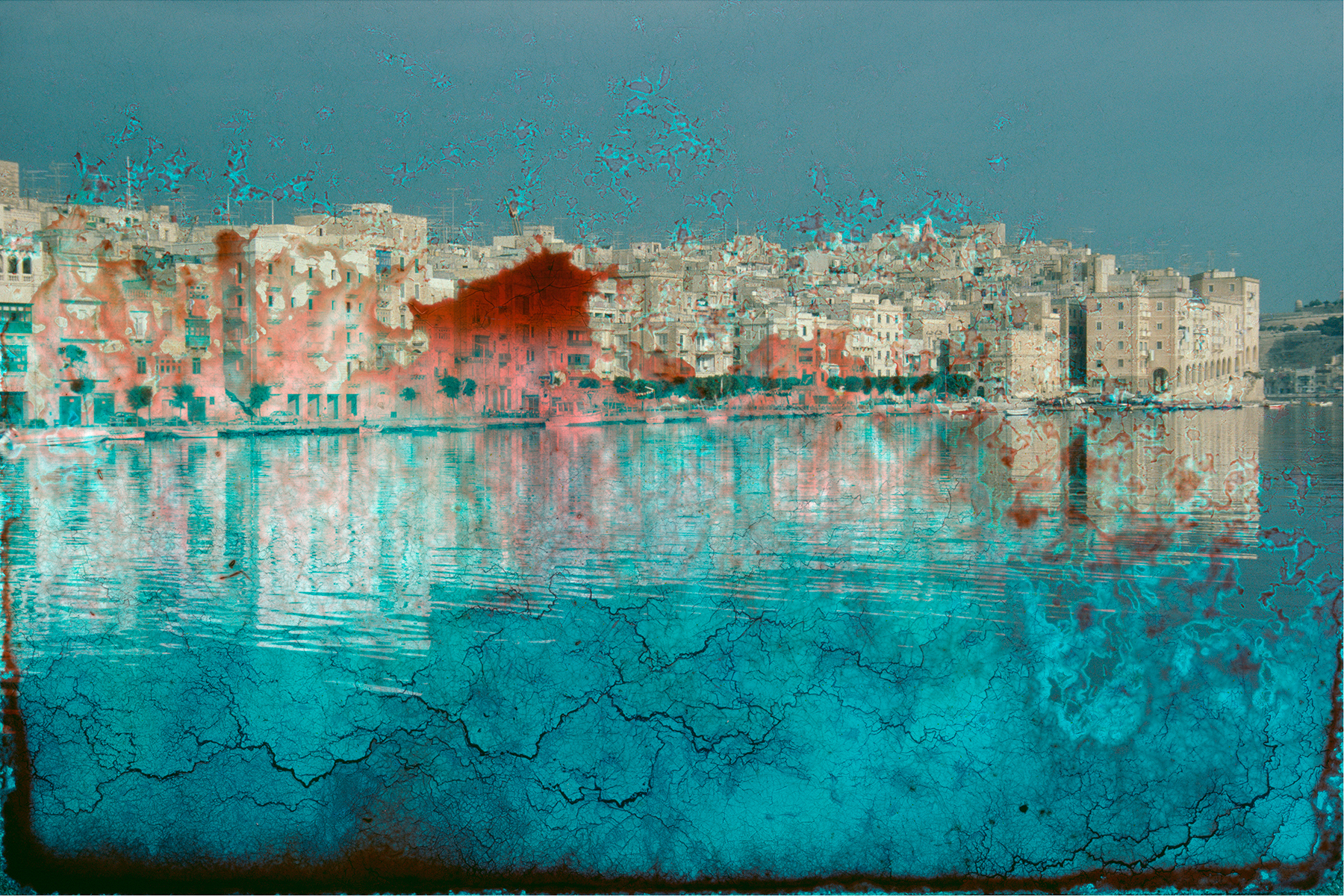 Wolfgang Ganter is a multi-media artist working with bacteria and lm. Based in Berlin, Ganter's work combines scienti c processes with creative exploration, as well as a wealth of found and chosen source imagery.
The feedstock of the Works In Progress series consists of photographic slides and color negatives showing masterpieces of art, which I photograph in museums and collections all around the globe. After duplicating the images with 35mm analogue lm I then infect them with various bacteria strains, yeasts or fungus, time and time again, to nally reach an optimum in aesthetics and new content. I try to learn from every treated picture in order to to apply previous experience, thus the result is no mere product of chance, rather forced coincidence.
Similarly, Lost Moments reworks found images, thus removing the renowned historical context. These works often nish near abstraction, traces of the source images are all but obliterated by the bacteria. «On the one hand photography is unmasked as illusion on the other a new reality is created. The once captured moment is not only lost but transfered into something new.»
Ganter has exhibited extensively in both his native Germany and internationallly, including exhibitions at the Rockefeller Science Center in New York, and a solo exhibition in 2016 at the Burster Gallery in Berlin. His work is in the collection of numerous museums, including the Museum of Modern Art in Salzburg and the Till Richter Museum in Buggenhagen.